Description
On October 28, our Cardiology Center hosts virtual conference dedicated to opening of "Arrhythmology" scientific and medical center in Tyumen.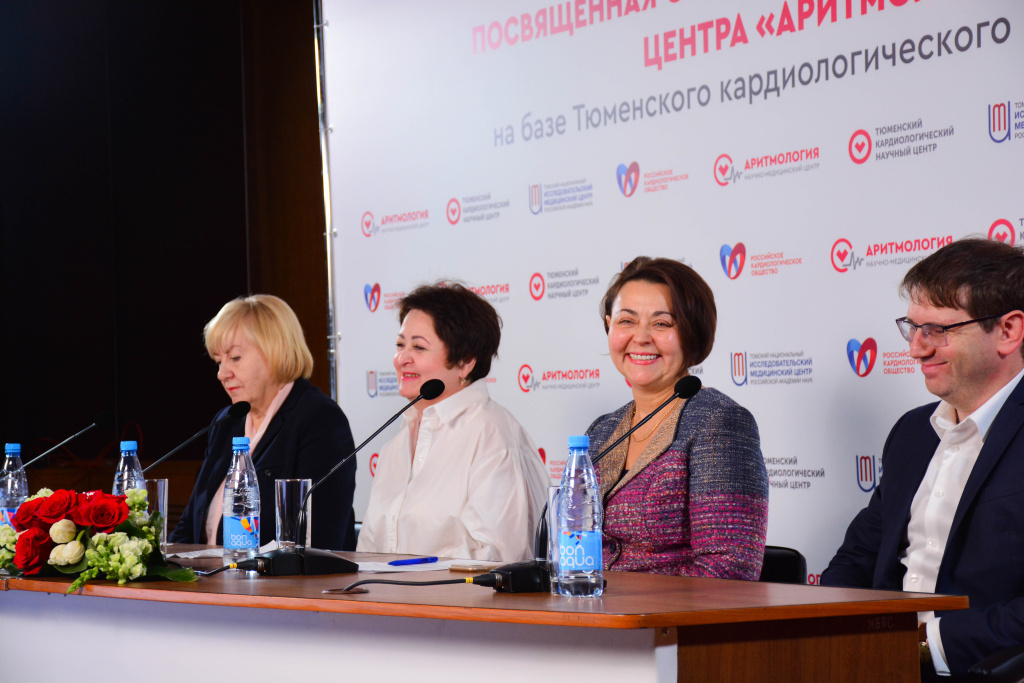 The opening ceremony was attended by Marina Igorevna Bessonova, MD, PhD, the Director of our Center, Honored Doctor of the Russian Federation; Deputy Head of Directorate on Organization of Medical Assistance and Development of Medical Technologies of Healthcare Department of Tyumen Region; Tatyana Prokopevna Gizatulina, MD, PhD, director of new "Arrhythmology" scientific and medical center, cardiologist-arrhythmologist, and Oleg Markovich Reitblat, MD, PhD, Chief Cardiologist of Ural Federal District.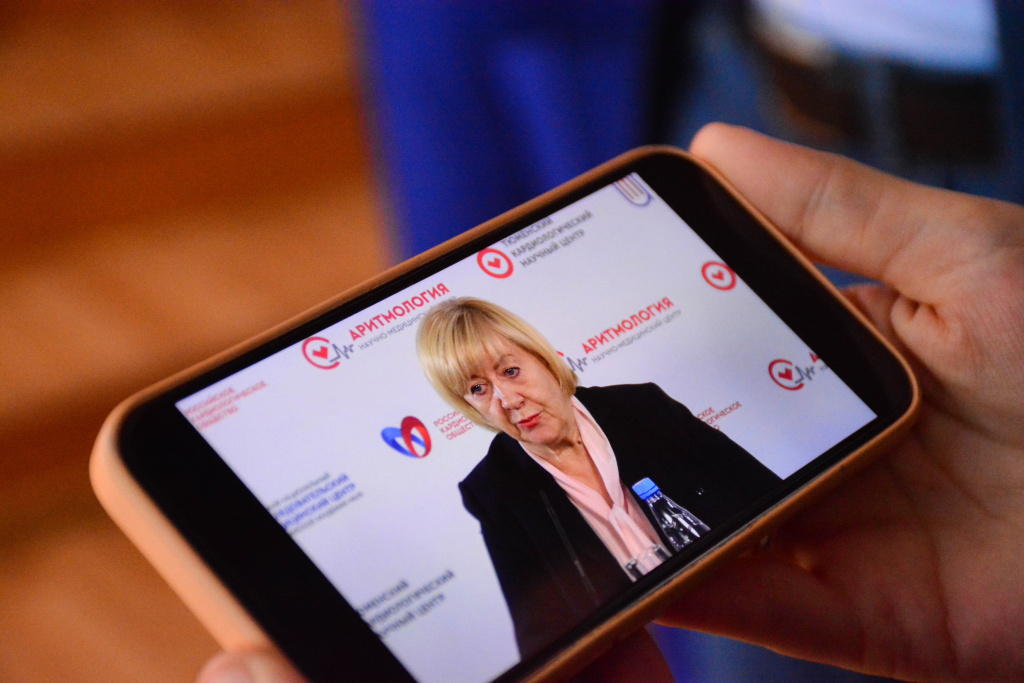 T.P. Gizatulina, MD, PhD, said that it was an honor to her to lead the new center.
Foundation of "Arrhythmology" National Medical Center on our basis (Tyumen Cardiology Research Center) will contribute to the solution of new, more sophisticated, large-scale tasks that will be of scientific and practical nature and develop the arrhythmological course in our region and in Russia as a whole.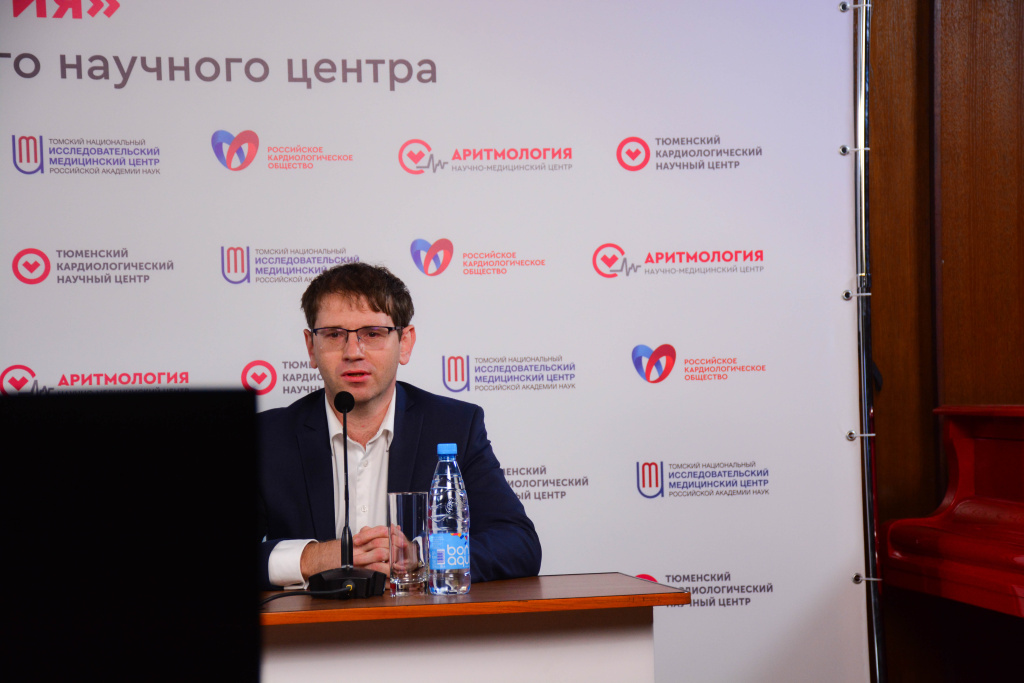 Sosnovskaya S.V. solemnly greeted participants and shared her opinion about our Center: it was not only a clinic, but also a scientific, educational center that had great history and exciting achievements. She said that nowadays it solved important problems for our healthcare, working together with Healthcare Department, with other medical and scientific institutions. She also mentioned that significance of new center formation represented population reliance on cardiologists could proficiently treat heart rhythm disturbances, confidence that they would be helped in any difficult situation. The very concept of the center, she said, preserved the tradition of combining science and practice. Sosnovskaya S.V. specified it as a new platform for improving the quality of life and also expressed her gratitude to Marina Igorevna Bessonova and our team for well-coordinated work and the ability to accept and successfully solve the challenges of the time.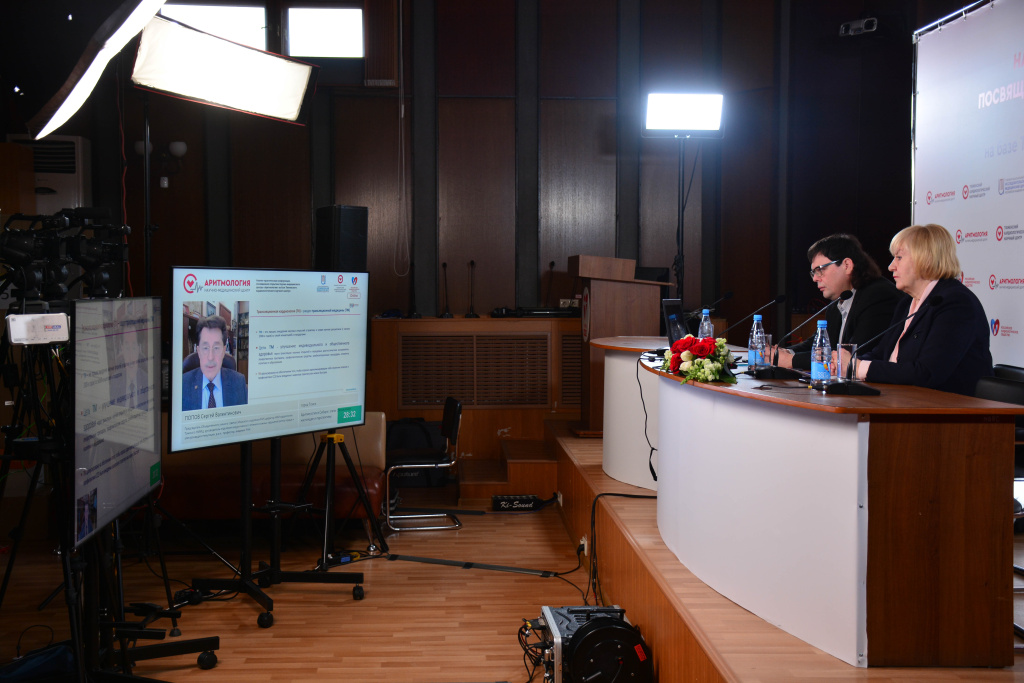 Reitblat O.M., Head of Regional Vascular care Center of Regional Hospital No.1, also congratulated his colleagues on the opening of the new center. He said that was pleased to be among friends in a place that he could dare designate as alma mater. He assumed that our Center was source of manpower, it provided our and other regions with a large number of excellent specialists, cardiologists. To his mind the opening of "Arrhythmology» center was another milestone in the development of cardiological science, cardiology in our region.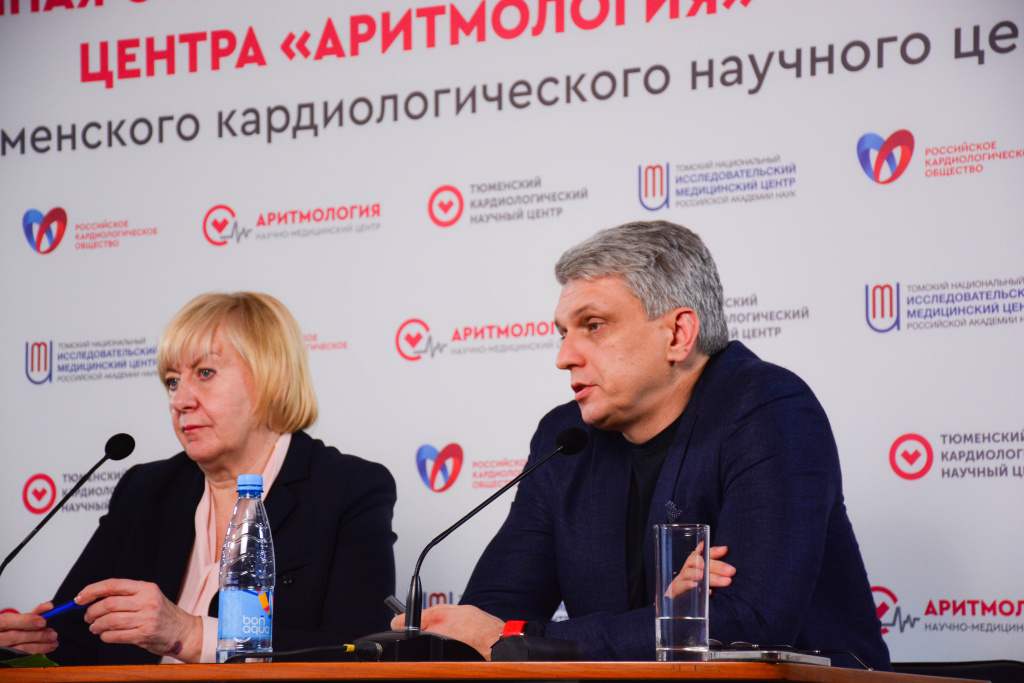 Experts from Tomsk, Moscow, Novosibirsk, Tyumen, St. Petersburg made presentations within the framework of virtual conference. The first part of the conference was devoted to reports on the formation and development of arrhythmology in Siberia, pharmacotherapy of ventricular arrhythmias, ways to improve effectiveness of interventional treatment of atrial fibrillation, possibilities of digital technologies in patient selection, etc. At the second symposium, experts considered improvement of antithrombotic therapy in patients with atrial fibrillation, including the thrombodynamics test, as a tool for assessing the state of hemostasis and monitoring anticoagulant therapy.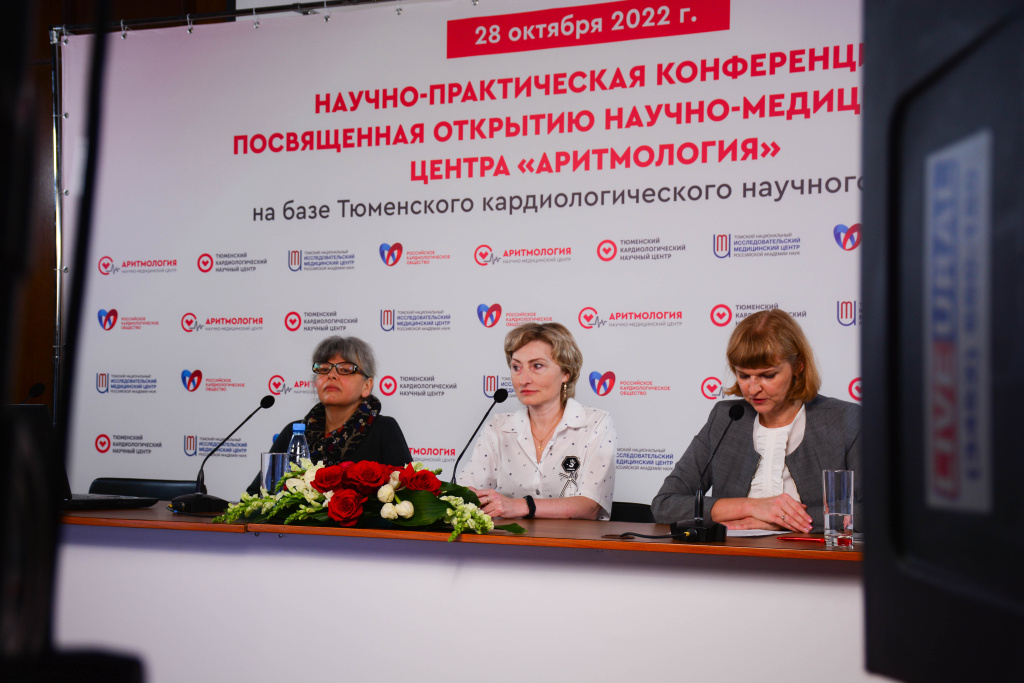 As a result of the online broadcast, there were 250 connections from 19 regions of the Russian Federation and the Republic of Belarus. Our Center and the National Medical Center "Arrhythmology" thank all the lecturers for their excellent presentations, and audience for their interest, questions and feedback.