Description
How to upgrade the Russians' health and quality of life of patients with congestive diseases, the role of digital technologies in diagnostics and treatment – these and other issues were discussed at the V Saint Petersburg Medical Innovation Forum which was held on 18-21 May 2022 at the premises of Almazov National Medical Research Centre. Scientists and doctors of Tyumen Cardiology Research Center took part in the Forum and successfully presented the results of their scientific researches.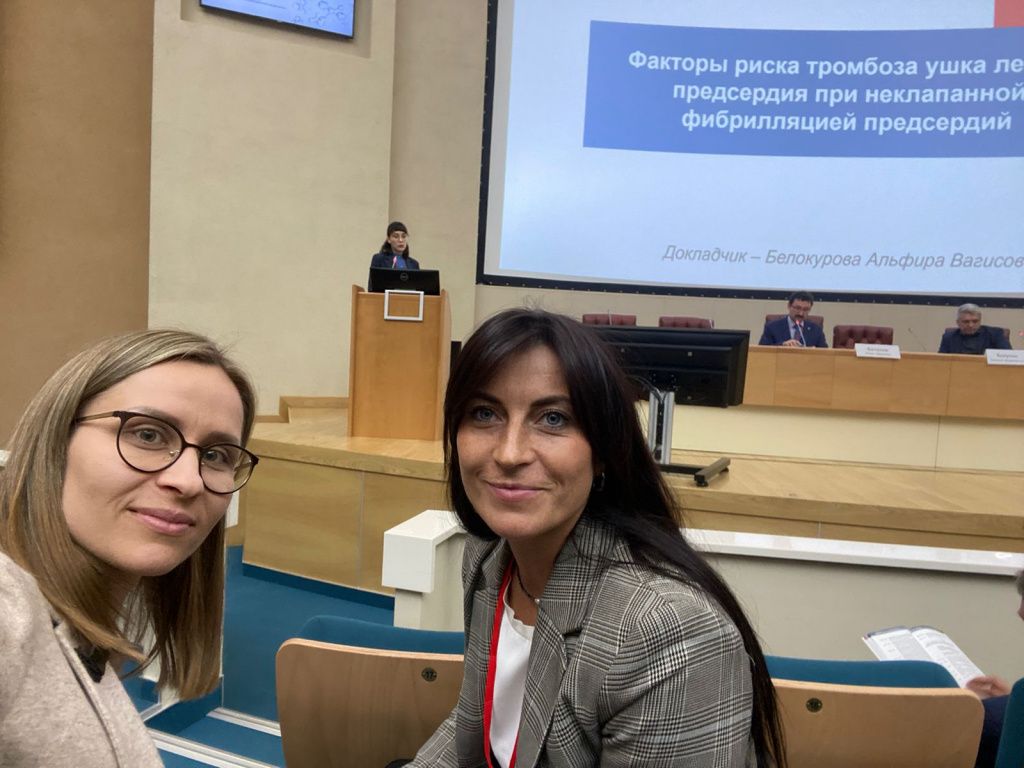 Ekaterina Mikova, MD, cardiologist, delivered a report "Indicators of 24-hour blood pressure monitoring in defining efficiency of radiofrequency renal arteries denervation in case of resistant arterial hypertension". Anna Soldatova, MD, PhD, Chairman of the Young Scientists Society, presented her research "Results of 20-years register of cardiac resynchronization therapy" and was a Chairman of several symposia. Grigoriy Kolunin, MD, PhD, Head of Department of X-Ray Endovascular Diagnostics & Treatment #2, introduced colleagues with the lectures "Indications and approaches to correction of left bundle branch block" and "Value of technologies in the increase of atrial fibrillation treatment efficiency". Alfira Belokurova, MD, cardiologist, Junior Scientific Researcher, also presented two oral reports "Thrombosis of left atrial appendage in a young patient with Frederick syndrome: clinical observation" and "Risk factors of left atrial appendage thrombosis in case of non-valvular atrial fibrillation".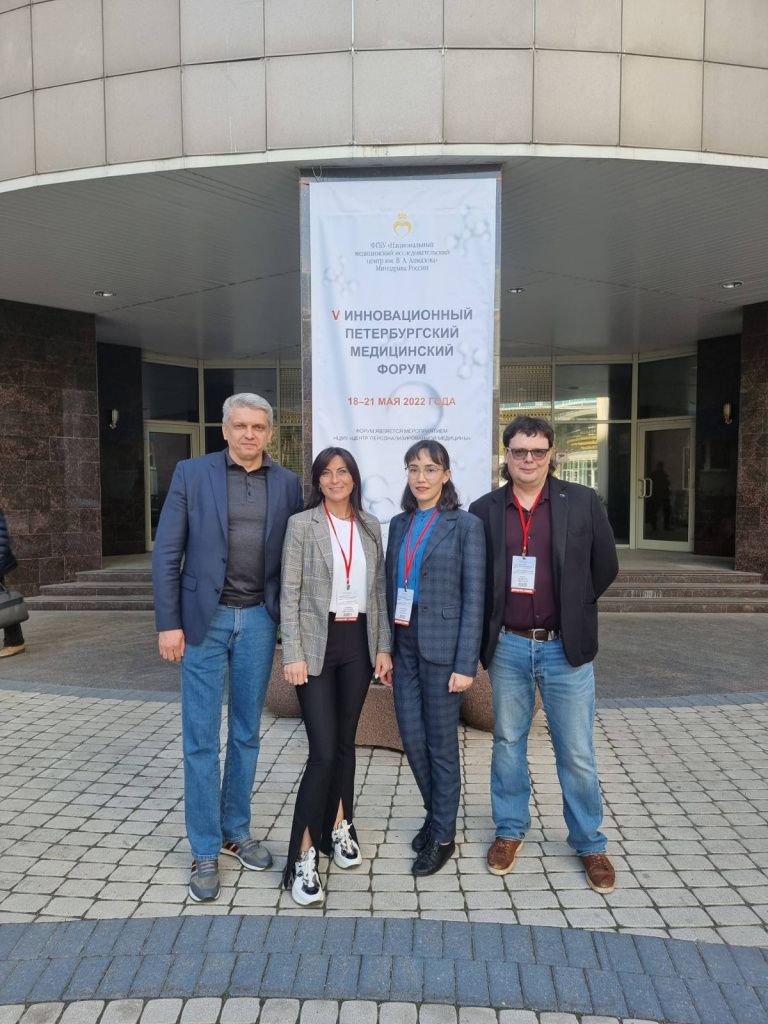 The Forum traditionally unites about two thousand participants - leading Russian and foreign experts in various fields of medicine and related sciences. During the three days of the Forum, participants will discuss issues of improving cardiac care, current issues of post-covid syndrome, experimental medicine and pharmacotherapy of cardiovascular diseases, issues of oncohematology, neurology and neurosurgery, new medical technologies and innovations in medical education, modern technologies in maintaining women's health and many other topics.
In order to form and implement the breaking ideas and projects, within the V Saint Petersburg Medical Innovation Forum, Almazov Youth Medical Forum 2022 united scientists, residents, students and pupils from all over Russia and abroad aged up to 35 years old. Lev Malishevskiy, laboratory assistant of Tyumen Cardiology Research Center, was the first prize winner at the Forum.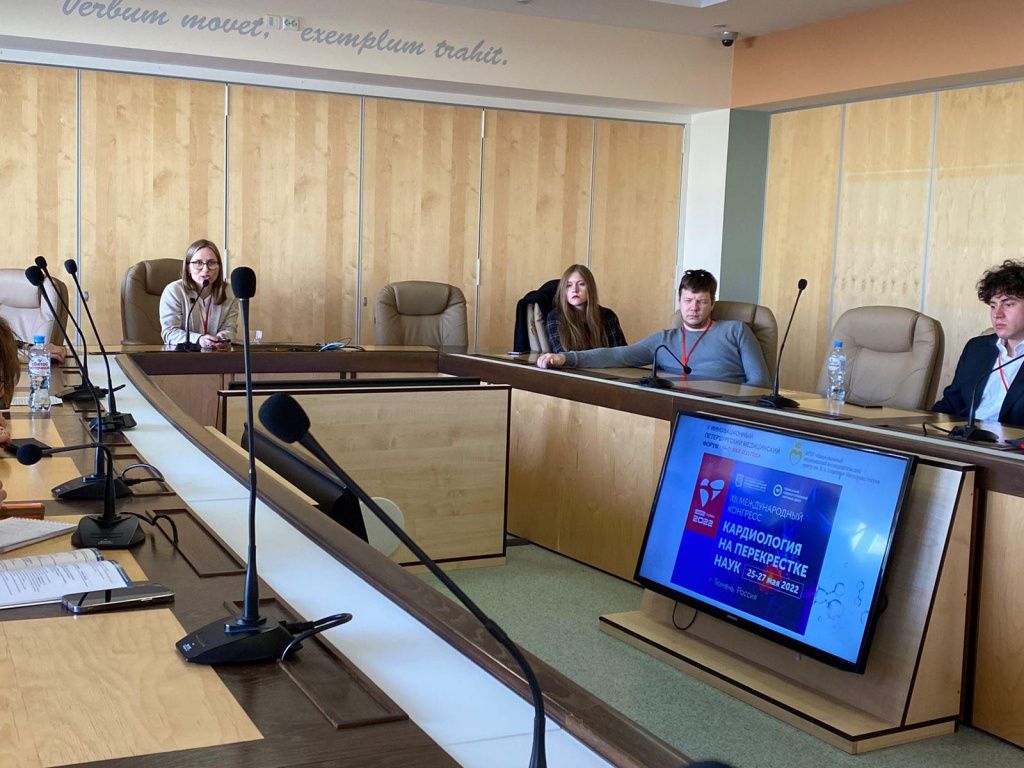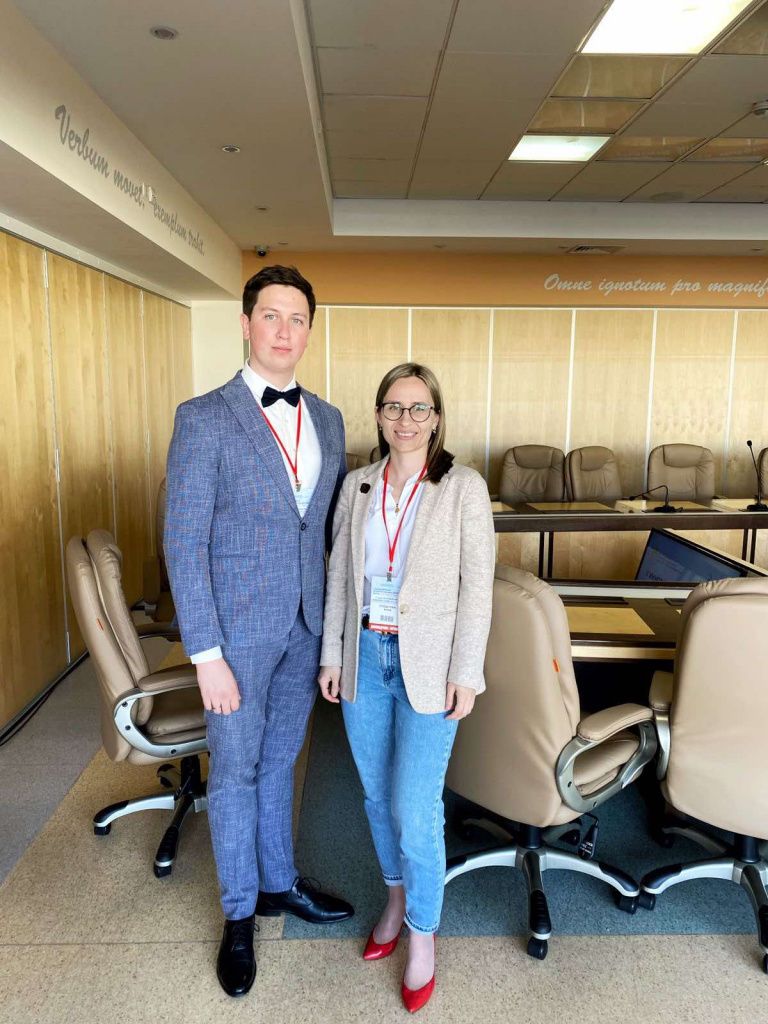 Within four days, a rich program was implemented to discuss actual issues in the digitalization of medical institutions, drug safety, modern possibilities of gene therapy, the integration of nanotechnologies into personalized medicine, clinical arrhythmology, fundamental electrophysiology and new approaches to the treatment of cardiac arrhythmias. The participants of the event were also able to visit a unique exhibition of innovative developments for healthcare, symposia, seminars, round tables.