In the Year of Science and Technology, "The Knowledge" Russian society together with the Ministry of Education of Russia invited young Russian scientists to visit schools in regions of their scientific research running and tell schoolchildren about their scientific investigations, role of science and technological progress in modern world, achievements and opportunities of Russian science in popular-scientific way.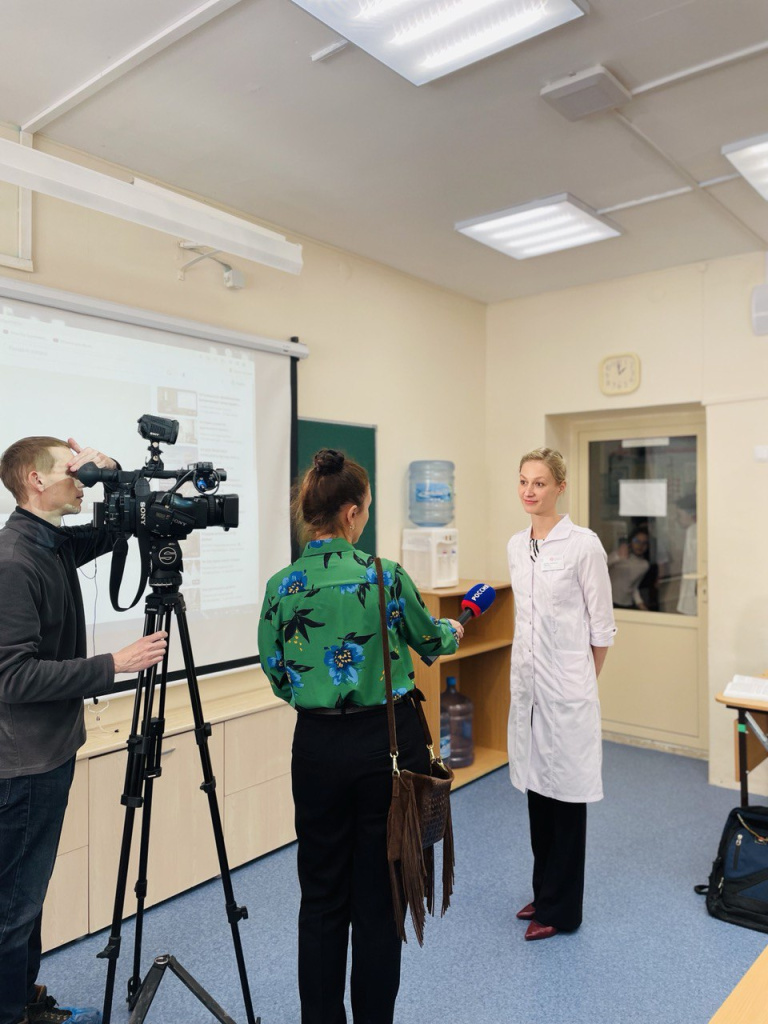 Scientists of our Center: Ksenia Avdeeva, Ekaterina Mikova and Elena Samoilova, MDs, PhDs, cardiologists of Arterial Hypertension Department, visited Gymnasium of Russian Culture and Physics and Mathematics School as part of the event. Lecture on Cardiology about achievements in the field of Cardiology, research and expeditions, and the work of laboratories operating in our Center was presented for children of 8 and 10 grades.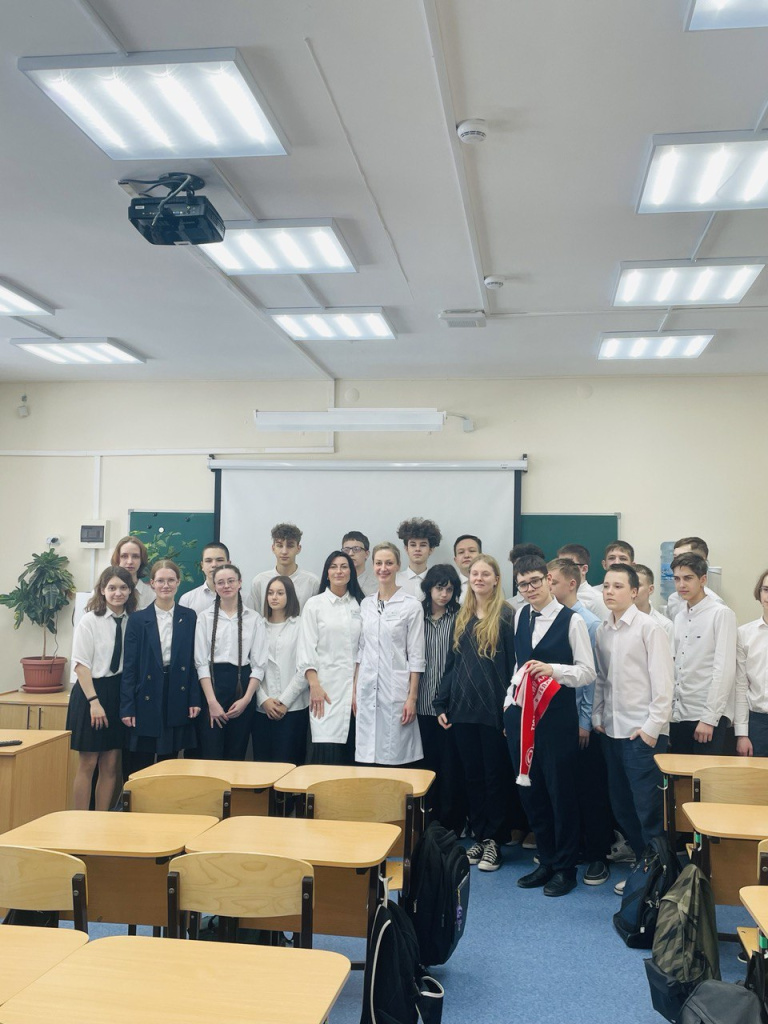 Ksenia Sergeevna, Head of the laboratory for rehabilitation and prevention of cardiovascular diseases, shared that they tried to inform in accessible way what medical science was, about breakthrough research and experiments in cardiology and, of course, about the fact that a profession of scientist was demiurgeous. She told about her decision to be cardiologist had been formed during school years, and then she had learned more about science, research at the university and Cardiology research Center and realized that it had been hers. Ksenia Sergeevna mentioned that it would be great if she had explored that direction earlier! But there had been no such lectures. Schoolchildren met scientists very kindly, there were many unexpected questions. That was great experience for our physicians, they were glad to take part in such valuable educational project!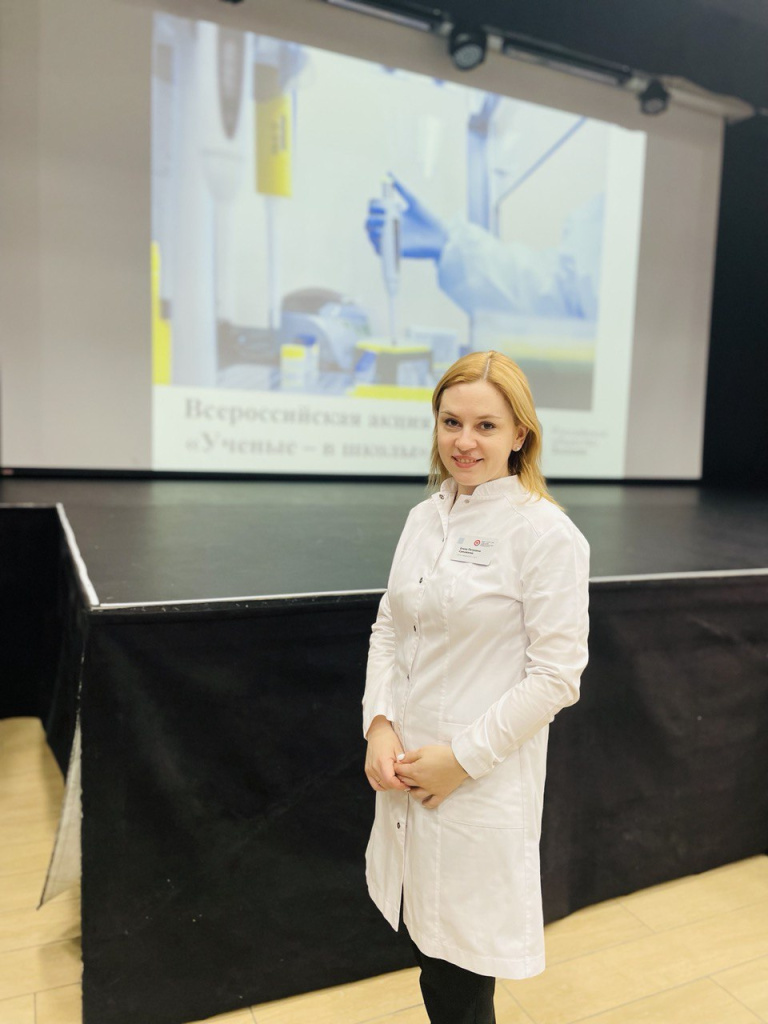 For your reference:
"Scientists educate at schools" project is open interactive lessons conducted by proactive young scientists of our country for high school students.
Such meetings will allow finding out what modern Russian scientific researchers are engaged in, asking questions and discovering many unexpected facts from biology, chemistry, physics, linguistics and other sciences.