All-Russian photo competition "Medical professional at Work" hadstarted in 2022 with the support of the Russian Ministry of Health. The organizer was the Federal Research Institute for Health Organization and Informatics of Ministry of Health of the Russian Federation. Thas year, since the start, medical workers had sent more than 5,000 photo images.
There were 10 main nominations in the competition (for example, «Medical professional at work", "The most unusual hobby of a Physician", "Living emotions" and "Patients, we love you" and two special nominations). Specialists of our Research Center also took part in the competition.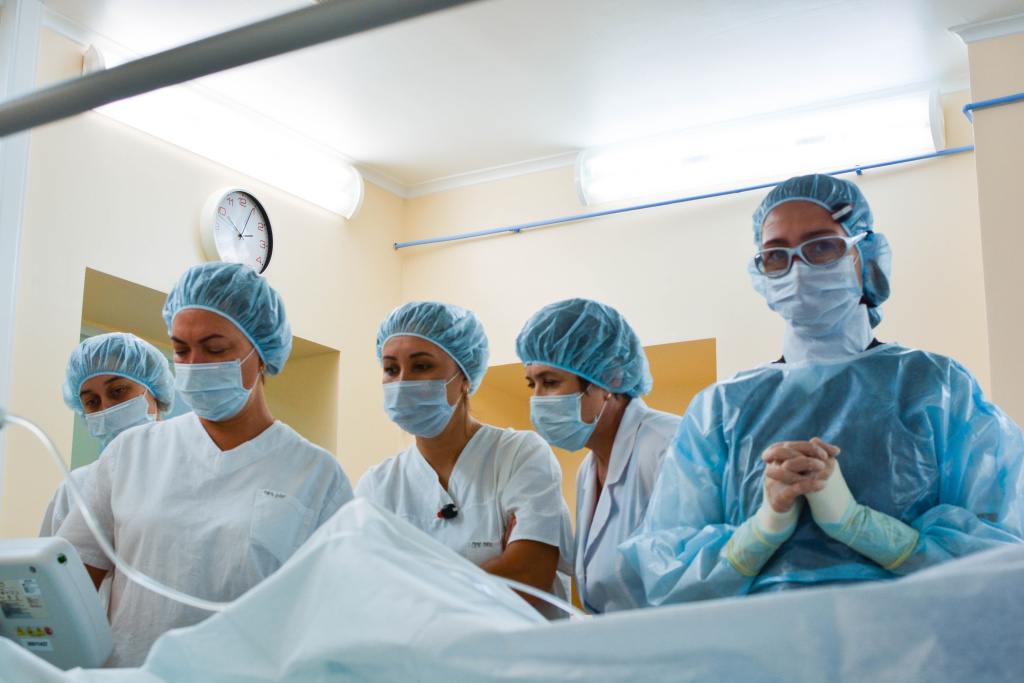 It should be mentioned that selection of the most creative, interesting and dramatic photographs got from medical practice was carried out by 11 experts, including V.I. Starodubov, Scientific Director of the Central Research Institute of Healthcare of the Ministry of Health of Russia; L.M. Roshal, President of State-Financed Institution "Clinical and Research Institute of Emergency Pediatric Surgery and Trauma"; A.V. Kuznetsov, President of the National Medical Chamber, Assistant Minister of Health of Russia; E.V. Shlyakhto, General Director of V.A. Almazova of the Ministry of Health of Russia and others.
Our Center team submitted several photographs to the competition. At the image included in the exhibition, the nursing staff of Department of Surgical Treatment #1 of our Center was testing a new system of contrast medium supply during surgery. One of the heroines of the photo, Natalya Boyarskaya, highest category nurse of surgery theatre, mentioned, that she liked to have a picture of her work process, because the most of the time was spent here. It seemed to the nurse that she lived in surgery theatre and experienced many emotions here. Time passed, and looking at the photo nurse remembered that very moment. She told that it was an opportunity to reflect the daily hard work they did; to show their emotions, aspects of medical professionals` life in the department.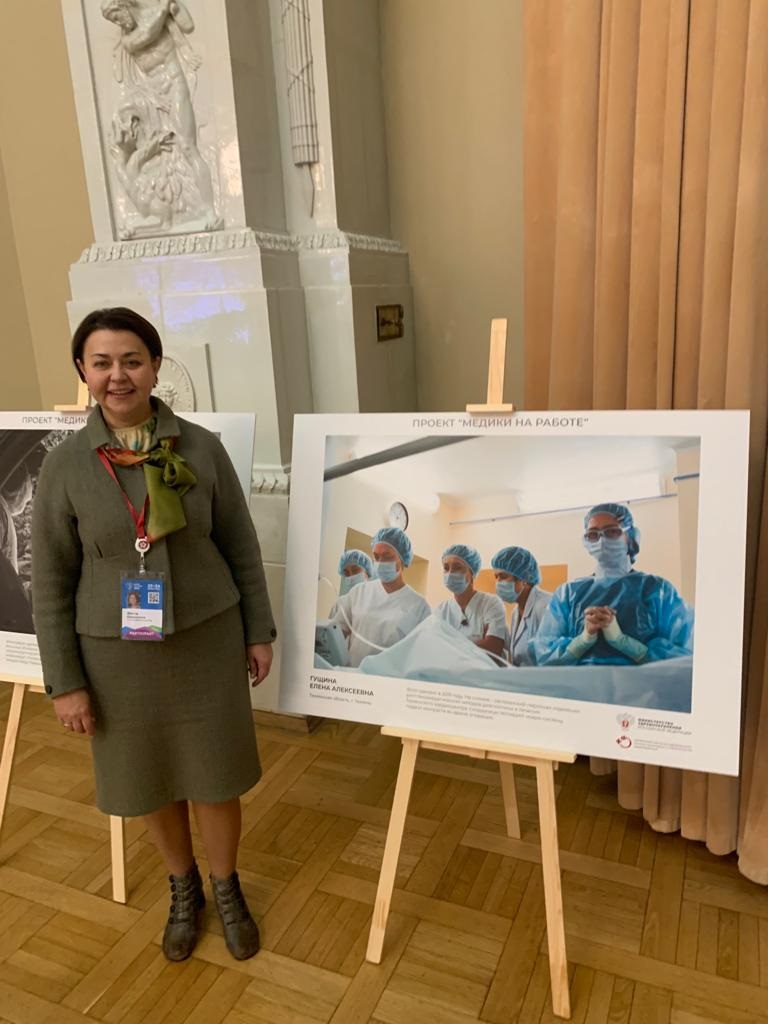 M.I. Bessonova, Director of Tyumen Cardiology Center, Honored Doctor of the Russian Federation
Photos of the competition were exhibited at Healthy Society Forum, which took place on23–24 March, 2023, at the Tauride Palace in St. Petersburg.